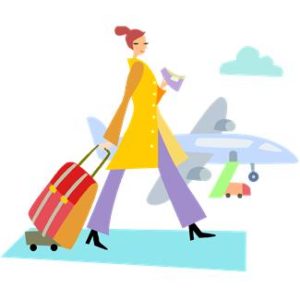 Zip & Go Assist offers training and support in the following areas:
Individuals and organizations: Contact us for more information about training and discounts available
Workplace readiness/Digital Skilling ($1995) 10-day course (4-hour sessions)
Business Fundamentals – This section of the course includes understanding basic business operations
Computer fundamentals – This section of the course includes computer basics
Branding yourself for a career using your LinkedIn profile – This section of the course guides you on creating your profile, adding your resume, brand so that potential employers can find you, show you how to locate and connect with employers, take-on going courses
Microsoft Office 365
Microsoft Outlook
Microsoft Excel
Microsoft One Note
Microsoft PowerPoint
Microsoft Project
Microsoft Publisher
Microsoft Visio
Microsoft Word
Microsoft Forms
Microsoft Teams
Zoom

Zip & Go Assist Virtual Professional Certificate Course ($995) 5-day course (4-hour sessions)
Our Virtual Professional's course is key to preparing you to support small to medium sized businesses remotely. This course includes Workplace Readiness/Digital Skilling.
During this course, students are given access to tools to be successful as Virtual Professionals. Students will learn the fundamentals of project management, use virtual remote tools to support businesses. Students will also learn how to respond to an RFP, provide an RFI, SOW, NDA, and contractual agreements. Students will also be provided guidance with starting their own Virtual Assistant business. Students are provided with RFP opportunities immediately upon completing this course, which includes assessments during the course.
The Virtual Professionals Certificate assessment includes:
Multiple choice questions
Duration – 1 hour 30 minutes
Number of Questions – 20
Answer Reviews – All questions are reviewed with the class after the assessment
Your signed/dated certificate will be provided immediately upon completion
Contact us for more information about training and discounts available